About Wilkens Translation Agency
Wilkens Translation Agency was founded by Mr. Jaap Wilkens in 1987. His vision for professional, thoughtful and personal partnerships with clients and streamlined processes between 'his' translation company and clients' own processes continue to be the hallmarks of what makes us who we are and what we do.
After 35 years of experience, Wilkens is uniquely positioned to be your sparring partner for the translation of highly specialised texts, and we go much further than that. We understand what interests, stakeholders and processes must be followed to achieve the best result.
Specialised, but not specialist
Founded as a translation company that is at home in all markets, Wilkens gradually acquired expertise primarily in medical translation work. This was both the result of the experience we had obtained and our location: surrounded by the major medical players in Leiden.
This experience in the medical world led to further growth and professionalisation of the organisation, also beyond the medical sector. We understand the guidelines and requirements in your sector, making Wilkens the perfect link in your process and allowing us to integrate into any process at any step. You don't have to explain things to us. We want to make it easy for you.
Medical DNA, wide expertise
Thanks to our medical knowledge and experience, Wilkens knows how to fit into the processes and working methods of other organisations. The medical sector is highly regulated and is characterised by being subject to requirements from multiple directions. Take government guidelines and processes of multiple medical organisations. For example, developers of medical devices impose very strict requirements on their suppliers and the processes they follow.
Wilkens can clarify these frameworks to identify its role within these processes and offer added value in various links. This makes Wilkens the perfect partner, both for the short and long term. Whether we are intervening early in the writing process by writing or optimising your texts, whether you need us to make user manuals comprehensible for the "average person", or simply to translate a research report for highly specialised target groups.
However, this does not imply that we can only help when your translation work is highly specialised or complex. Even if you have a "normal" business document or another kind of text that you need translating, Wilkens is equally ready and able to help.
Our experience, your sector
Over the years, we have carried our experience and knowledge across into a range of other sectors where processes, frameworks and requirements, and the role of communication at different times are key factors. Because Wilkens understands your sector, we can take that a step further. This isn't limited to highly specialised translation work: Wilkens can also be a sparring partner on the front and back ends of a process. Take a look at our areas of expertise for an idea of what Wilkens can offer you and your organisation.
Quality at Wilkens Translation Agency
Quality has been vitally important to us ever since we were founded. After 35 years, we know which translators are the best match for us and for our clients, and how our clients' processes work, allowing us to design our own processes as efficiently as possible.
We carry this quality across into our internal organisation. We talk more about how we do that on our page about our quality and technology. Here we also explain more about the ISO certifications we have received for our working methods.
Experience it for yourself
Have you been persuaded by the experience and quality of Wilkens Translation Agency? If so, let's get straight to work on your language or text project: contact our staff or request a no-obligation quote.
The advantages of Wilkens Translation Agency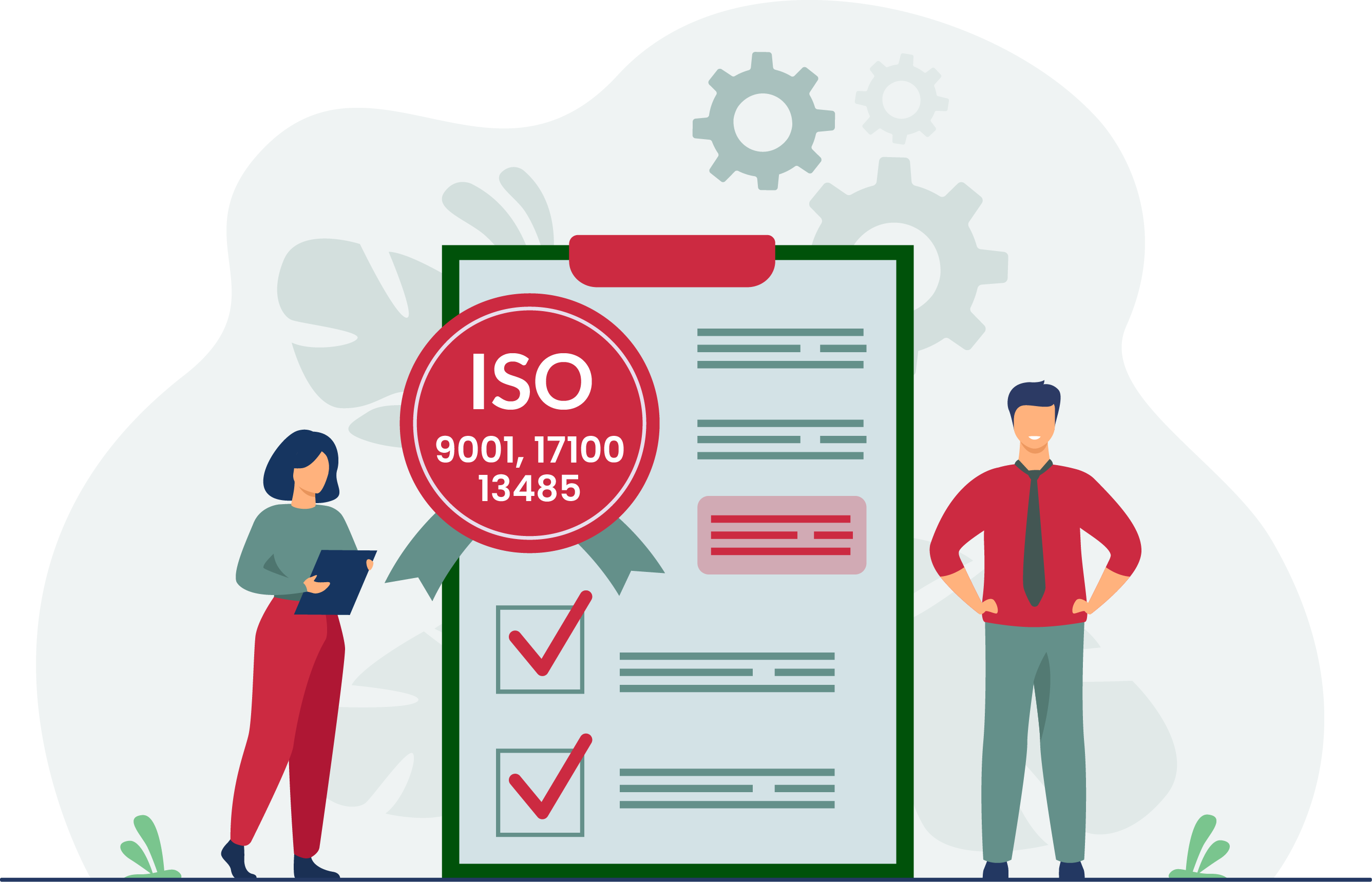 No-obligation information about what we can offer you?