Drafting a financial document requires a high level of precision and extensive knowledge. Translating such financial texts therefore calls for the same. However, our translation services go far beyond translation alone.
We also provide interpreters for your meetings with international partners or stakeholders and ensure that your existing texts are accessible for any chosen target group. And are your documents intended for another country? If so, we ensure they comply with the legislation and regulations in that country.
Financial translation: from annual reports to budgets
Wilkens Translation Agency translates all your financial documents: from annual reports and contracts to investment prospectuses, budgets and economic analyses. We only work with financial translators who are qualified in financial or economics-related subjects or who have extensive work experience in the financial sector.
It is a major task to incorporate language and financial figures into a strong message. Absolutely no translation errors can be made, because the consequences can be huge. With our experience in the world of finance and financial translation, plus our extensive network of highly specialised interpreters, you can always count on the right translation, with the right message.
Our specialised translators are always familiar with the procedures you deal with and the legislation and regulations with which your documents need to comply. This ensures the translation process runs smoothly and efficiently, and you always receive a suitable translation that can be used immediately.
When translating financial reports such as annual reports, our translators work in accordance with the International Financial Reporting Standards (IFRS). At Wilkens, you can always rely on your texts being translated to the right standard.
Interpreters for finance-related meetings
Wilkens offers the right specialised interpreter for every occasion and every situation. Does your finance department have a meeting coming up with the finance department of an international subsidiary? Or will you be presenting your annual report to international stakeholders soon? Our specialised interpreters will ensure no information is lost and always translate with the utmost precision.
Read more about the interpreting services that Wilkens offers.
Localisation for a target audience
Financial terminology can be complex. When your organisation moves into financial services, it is important that your customers and stakeholders understand what you are talking about.
Which is why at Wilkens, we help ensure that translations connect to your target group. For example, this can be done by summarising your translation so that the relevant information gets across to the right people, or by simplifying financial terminology for people who are not familiar with it. This means that both you and your client will never be confronted with any unpleasant surprises.
Quality and confidentiality
We have been working together with banks, investment firms, accounting firms, consultancy firms, notaries and legal firms since 1987. Let us explain how we select our specialised translators and writers and which ISO standards we apply.

We naturally understand that your documents need to be handled with the utmost discretion. All our staff, translators and other resources, such as medical writers, copywriters, DTPers and transcribers, are bound to secrecy and have signed a non-disclosure agreement (NDA). Would you prefer even greater certainty? If so, we can set up a client-specific or project-specific NDA.
Furthermore, nobody besides your assigned project manager and the specialised translator selected by us for your translation will be able to see your files.
Any questions or want to experience it for yourself?
Would you like to have us as your sparring partner for your financial documentation? Are you interested in a financial interpreter or writer? Perhaps you have other questions.
All the more reason to contact our staff who will be happy to help. You can also request a no-obligation quote now.
The advantages of Wilkens Translation Agency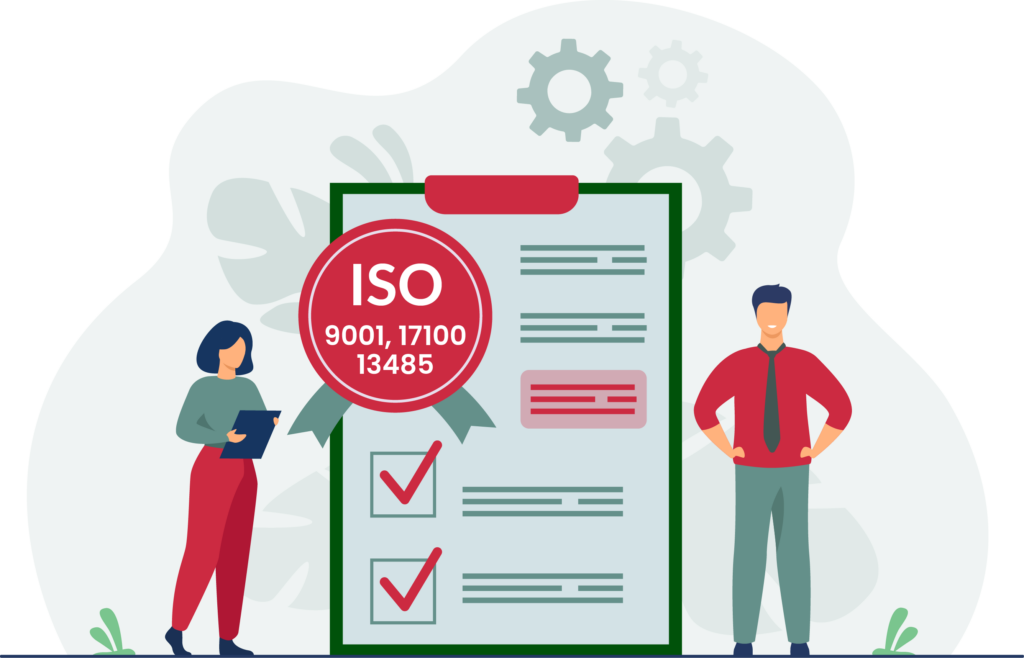 No-obligation information about what we can offer you?